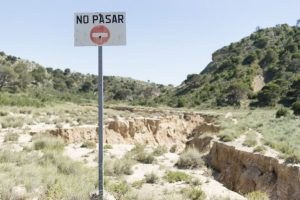 Basically, the GDPR is a law that aims to protect the internet user, and more particularly allows him to better manage his personal data, and generally any information that could be used by a website, whether the data is explicitly provided (contact form, newsletter subscription, survey, etc.) or implicitly provided (environment data such as operating system, browser used, browsing history, etc.)
This is the legislation's basis. Since I am not a jurist, I will not dwell on the GDPR, nor scrutinize or argue its content.
However, I will linger on its consequences for watchers, and for everyone needing to search for information at the international level and working in Europe.
This is the GDPR second layer, or more precisely how to shoot your own country's foot in terms of access to information, and information protection.
Let's recall a fundamental principle of the law, the plaintiff may request the law to be applied where he notices an infringement of his rights unless a contract has been signed between the parties, or unless there are specific international agreements (such as the Vienna agreement).
Continue reading

"GDPR, customs barrier to access to information"